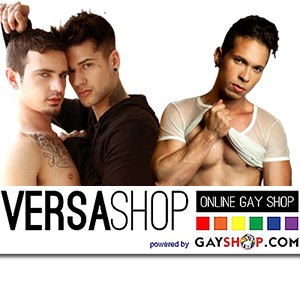 Are you at least 18 years old?
You must verify that you are 18 years of age or older to enter this site.
Die Lustknaben des Pharao 2-DVD-Set (Foerster Media)

Your data is safe!

We ship world-wide!

Your right to return!
Who doesn't wants to be the flunkey of a Pharaoh and sucks his dick, rims him and gets fucked by him? This porn is guaranteed a juicy action, don't miss it!
Running Time: 90 min.
Studio: Foerster Media
Categories: DVDs & Media DVDs Twinks (18-22) Young Studs Studs Sale DVDs & Magazines Hot Deals
This is a PAL compatible DVD (Europe, Asia, world-wide);
Note for Customers in North America: Some older or cheaper DVD players in North America may not support PAL or may require a manual setting to PAL. Please check the manual of your DVD player or use the DVD drive in your computer to watch this DVD!
PAL compatible DVD players are available in the US for as little as $30. Just search for 'PAL DVD player' on Amazon, eBay or other shopping sites.