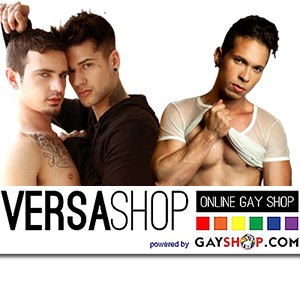 Are you at least 18 years old?
You must verify that you are 18 years of age or older to enter this site.
Raiders of the Lost Arse - Pharao DVD (Raging Stallion)

Your data is safe!

We ship world-wide!

Your right to return!
Experience the adventure of a lifetime in the grandest Porn Epic ever filmed! Two full eye-popping hours of wide screen excitement. Raging Stallion Superstud Jeff Allen leads a team of sex-crazed explorers on a search through the scorching desert to uncover dark secrets and hidden treasures lost since the dawn of time. Raiders is the depraved story of a group of sweaty archaeologists who are searching for the long lost tomb of a long dead phaoroh, lost beneath the shifting sands of time. Little did they know that they would find riches beyond their wildest dreams, and danger lurking in every shadow!
Running Time: 120 min.
Starring: Sam Dixon, Jeremy Tucker, Michael Soldier, Jeff Allen, Jason Hawke, Max Grand, Bryce Pierce, Collin O'Neal, Max Schutler, Steve Cruz, Tommy Blade
Director: Chris Ward
Studio: Raging Stallion
Categories: DVDs & Media, DVDs, Fetish, Fisting, Nationalities / Ethnic Groups, Multi-ethnic, Studs, Hairy Men, Exclusive DVDs
This is a PAL compatible DVD (Europe, Asia, world-wide);
Note for Customers in North America: Some older or cheaper DVD players in North America may not support PAL or may require a manual setting to PAL. Please check the manual of your DVD player or use the DVD drive in your computer to watch this DVD!
PAL compatible DVD players are available in the US for as little as $30. Just search for 'PAL DVD player' on Amazon, eBay or other shopping sites.