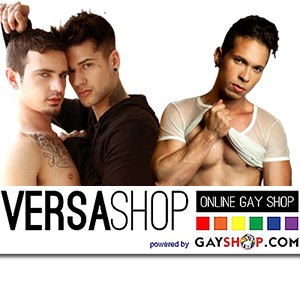 Are you at least 18 years old?
You must verify that you are 18 years of age or older to enter this site.
Classe de Neige DVD (Cadinot)

Your data is safe!

We ship world-wide!

Your right to return!
Every character in 'Classe De Neige' behaves with uninhibited glee, turning sexuality into the ultimate proof of innocence as Cadinot focuses on humour, curiosity and social equality as the elements of his main theme. Five scenes represent a single day at a mountain lodge where two instructors are teaching an assortment of eight youths how to ski. Pascal Duvey, the youthful blond from Le Jeu De Pistes (Scouts 2), is the son of a wealthy man who has been forced to attend the classes in order to mix with the sons of common workers. However, rather than learn to ski, he gets free sexual lessons as he observes all manner of encounters throughout the lodge. Scene after scene of couplings between the instructors and the boys follow, before the finale where Duvey's seven classmates engage in a condom battle and an orgy of fucking and sucking. When Duvey expresses his disgust, they get revenge by shaving his pubic hair. Instructor Ducko Dragon rescues the outraged victim, and offers to share his bed. As Dragon feigns sleep, Duvey blows him and masturbates to prove he has learned a lot more than he cares to admit. A classic Cadinot dvd, Classe De Neige was originally released in 1985 and was known as Ski Fever in the USA.
Running Time: 90 min.
Starring: Pascal Duvet, Helmut Helder, Frank Harnault, Serge Laurent, Hank Reisner, Frederic Sens, Piotr Palanski, Dusko Dragan, Hubert Godeman, Ange Dominique, Frederic Christopher
Director: Jean-Daniel Cadinot
Studio: Cadinot
Categories: DVDs & Media, DVDs, Classics, Nationalities / Ethnic Groups, French, Twinks (18-22), Young Studs, Exclusive DVDs