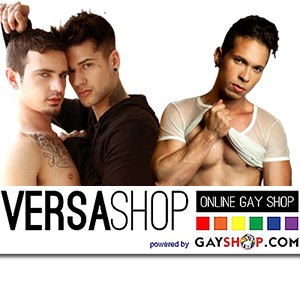 Are you at least 18 years old?
You must verify that you are 18 years of age or older to enter this site.
Corps d´Elite DVD (Cadinot)

Your data is safe!

We ship world-wide!

Your right to return!
Corps D'Elite is a Cadinot classic packed full of fit hunky guys and hot action! Eric is a dreamer - he dreams of thugs in leather jackets with their cocks hanging out, giving him a hard time. Eric likes muscles in action - they get him hot and bothered until he shoots in his hand. But what about actually doing it instead of just dreaming about it? He soon lets his inhibitions go and his fantasy becomes reality. But where's the line between reality and fiction? There's only one way to find out!
Running Time: 90 min.
Starring: Giani Ascoli, Eric Vespucci, Leopold Mathias, Gilles Barthelemy, David Bauman, Alexandre Parrys, Friedrich Saxe, Xavier Laurent, Nicolas Taieb
Director: Jean-Daniel Cadinot
Studio: Cadinot
Categories: DVDs & Media, DVDs, Classics, Nationalities / Ethnic Groups, French, Twinks (18-22), Young Studs, Exclusive DVDs